Have a Special Mothering Sunday This Year
With so many changes over the past year and all of us trying to stay as safe and well as possible, the ways we 'meet', chat and share special moments with our friends and family have changed too. The number of Skype, WhatsApp and Zoom calls that have taken place during lockdowns sky rocketed compared to normal times. These are the new ways that many of us are choosing to stay in touch.
Mothering Sunday is on the horizon (14th March) and your thoughts may be turning to how you can make this year special for your Mum. A gift in the post maybe? A bunch of flowers sent to her door? All Mum really wants is to see you – possibly via one of the apps already mentioned! You could make this chat extra special by having a special personalised Mother's Day banner as the backdrop to your catch-up call!
Make it personal
Old photos are a great way to have a stroll down memory lane and relive happy moments. If you've got some old photos that are special to your Mum, you could make them the focus of your personalised Mother's Day banner. You can easily design your banner online, adding as many photos as you like and creating a truly personalised banner for your special Mum!
Maybe you have a particularly embarrassing photo of your Mum that would give her a good giggle blown up larger than life on a banner too?!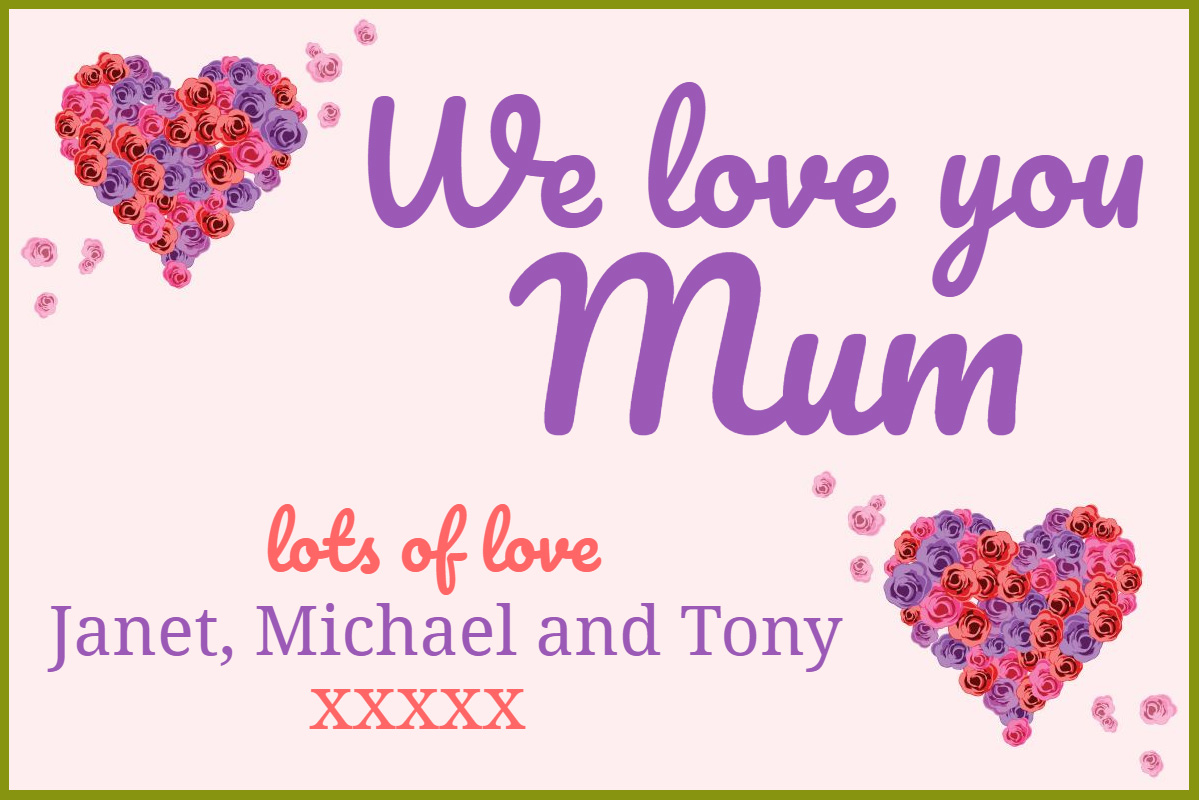 How about a personalised banner in the garden?
If you live close to your Mum, you could still make a grand gesture whist maintaining social distance. Imagine her face when she opens her curtains to find a 6x4 foot printed banner in her garden with your picture and a personalised message just for her! Each one of our personalised banners is finished on each side with eyelets, making them really easy to attach to fences, gates and trees using rope, bungee ties, bungee hooks and our favourite - biodegradable cable ties.
Start with a banner template
If you'd like a starting point for your personalised banner for Mother's Day, there are lots of eye-catching templates available from The Banner Hub too. Simply choose your favourite and add your own photos and messages. Take a look at our template gallery here.

Why not have a go at designing your Mother's Day banner today? Click here to start your design.