Road closed banners from only £25
As meeting outdoors with larger groups becomes an increasing possibility for the summer this year, you may be thinking of organising a gathering in your local area. Street parties have always been a popular way to bring people together and really help to build community spirit.

Planning your outdoor event
Planning your event may take time and you may feel that a road closure is necessary. Organising a road closure can seem like a daunting prospect (some very useful advice can be found on the Street Party Site). But, one aspect of road closures that should be completely uncomplicated is the signage you will need.

Road closed banners
That's where we can help. Our eco-friendly road closed banners start at only £25 each and are really easy to use. They are printed onto recyclable PVC free banner material and can be easily rolled up and stored between events. They are available in two sizes - there is a road closed banner for every situation.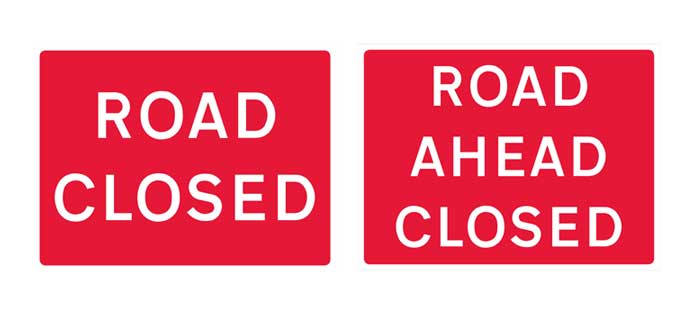 Installing road closed banners
The road closed banners have eyelets along each edge, which makes them really easy to install in your required location. The road closed banners can be attached to fences, gates, trees and lamp posts using rope, bungee ties or biodegradable cable ties. When your event has finished, you can simply take the banner down and roll up for easy storage until they are needed again.
Free delivery
All banners on The Banner Hub website are delivered free within 3 working days (express delivery is available if you need your banners sooner). So, the price you see online is the price you will pay.
Order road closed banners for your event today – click here for road closed banners from only £25 each.