ACCESSORIES
However you're displaying your banner, we've got the fixing for you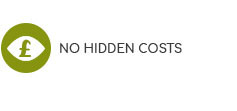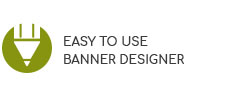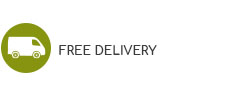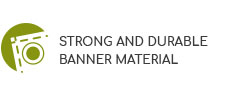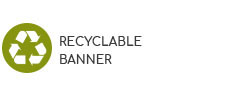 Whilst ordering your personalised printed banner, one consideration is where and how it will be displayed. Will your banner be attached to a fence or will it be wall mounted? Maybe it'll be displayed on a gate or between some trees. Whatever way you choose to display your printed banner, it needs to be secure.
We have just the solutions for you right here. Choose from cable ties, bungee ties, bungee hooks or rope. Personalised banners from The Banner Hub are supplied with eyelets along each edge of the banner. The eyelets are spaced evenly and there will be enough eyelets added to your printed banner for it to be safely secured into position.
By adding the right amount of fixings to your printed banner, you will help to maximise the banner's durability. With less stress on each eyelet, your banner will look brilliant and last longer.
Biodegradable cable ties are a fantastic option for those wanting a banner fixing that will last, but has the added benefit of being more eco-friendly than its counterparts. Biodegradable cable ties are the perfect option to go along with your recyclable printed banner.
Bungee ties and bungee hooks give a little leeway if you're not fully confident of your measurements! The stretchy bungees help to take the strain of wind or flex and are useful when attaching to metal fencing, as they allow you to get good tension in your printed banner.
Rope is also a very popular way of displaying personalised printed banners. You can cut the required length easily on site and secure to pretty much anything – a tree, a fence, a gate – the list goes on.
If you would like any advice on the best fixing for your banner don't hesitate to get in touch on sales@thebannerhub.co.uk. Please just let us know the size of your printed banner and the environment that it will be displayed and we will be happy to advise.