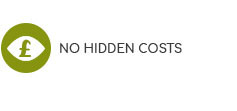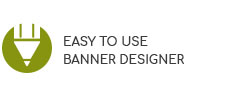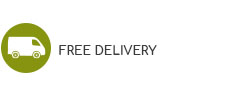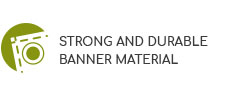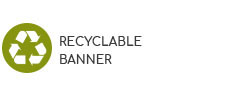 Property Banners
Selling or renting a home can be an expensive endeavour – there seem to be all sorts of fees to cover. Take control of your budget with a printed property banner, designed by you!
If you have any kind of property to sell or let, you're probably on the look-out for cost effective ways to promote your property. A personalised printed banner from The Banner Hub is easy to design and will be delivered to you just a few days after your order. Printed banners are also easy to display – whether on walls, fencing or gates around your property for sale.
Current size measurement:
mm ft

Ready to sell your property? Design your banner today
It's really quick and easy to create a printed banner for your property sale. Design your printed property banner right here, with just a few clicks. You have complete control over the property details you include on the banner. Maybe include a few interior pictures of the property too! It only takes a few minutes and you don't need any design experience.
Large and small property banners are available. There are 10 sizes to choose from and these great templates will give you the starting point you might need. Add any text and images to create your bespoke, personalised banner to help sell your property.
Professional property banner design service
If you'd rather our design team created your property banner for you, simply let us know what you need and we'll get right on it! Send us all the details you'd like including on your printed banner (don't forget those all-important pictures!) and our design team will create a banner that is sure to get the enquiries coming in. Email your design brief (size of banner, wording and images to be included) to sales@thebannerhub.co.uk and our team will be happy to provide a full quote.
When selling a property, you need to make sure that the banner is big enough to get the attention of passing traffic. People may not have long to read the banner, so make sure the wording included is easily readable. There are 10 standard sizes available for creating your personalised banner. These are the most popular sizes that we have found are most useful to our customers. For a property banner, a good size may be an 8 x 3ft banner. It also depends on the available space you have to display the banner too. We're able to produce any size of banner you need if any of the standard sizes just don't fit. Simply call 0344 8118750 to let us know what you need.
The great thing about printed property banners is that they can be easily displayed, right outside the property for sale or let. They are finished with eyelets along each edge which can be used with biodegradable cable ties, bungee hooks, bungee ties or rope in order to display. You can find all of these on our accessories page.
To compliment your printed banner, we can also supply a range of rigid boards for easy indoor and outdoor display. Call our helpful team on 0344 8118750 to discuss your requirements.
Yes – if you have a group of properties to let, you may find that you need a banner with just your contact details on that you can move around easily. Printed banners can be rolled up and stored away easily until the next time you might need them. They're lightweight and easy to move around too. Alternatively, we can offer quantity discounts when ordering a number of banners. Please contact us on 0344 8118750 to discuss your requirements.