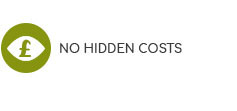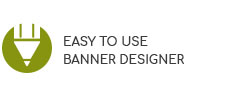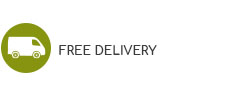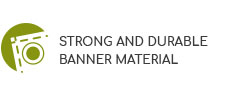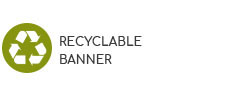 Current size measurement:
mm ft

You can design your own personalised banner quickly and easily on The Banner Hub. Choose one of the standard sizes, add you own text and images and order securely in just a few minutes.
When you have designed your personalised banner and ordered online, the banner will then be printed, packaged and sent to you within 3 working days.
Although printed banners are quite large, it is best to keep the content quite simple and eye-catching. This way, the message on your printed banner will be easily read. Use colours that will allow the text on your personalised banner to stand out. Make your printed banner personal to you or your occasion by adding your own images.

If you're ordering a birthday banner or a banner for a party, choose colours and images that fit in with the theme or are special to the person you're celebrating.

If you're designing a printed banner for your business, be sure to include corporate colours and logo if you have one. Make sure your message is clear and easy to read.
The larger the better, as you don't want any pixilation on your printed banner. Choose an image that has a very high resolution (300dpi). Try to remember that the image on screen will be printed way bigger than that, so using the highest quality image you have will help to create the best looking printed banner.
Your printed banner will be provided with eyelets along all edges, making it really easy to display in a number of places. You could use rope, bungee hooks, bungee ties or our biodegradable cable ties to attach to walls, gates or fences. Your printed banner from The Banner Hub will be suitable for use both indoors and outdoors.
Yes let us know what you would like on your banner including text, images, company logo and whether you have a particular colour scheme in mind. These details will be passed to our design team who will get to work on creating something fabulous for you!
We have many different colour ranges here at The Banner Hub. If you have a colour in mind and it isn't on the website, you can send us a message regarding what colour you would like and we will advise you on how we can help.
Yes if you contact our team via email or online chat and we will calculate your discounts.