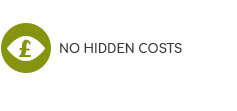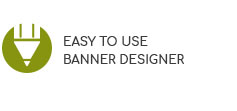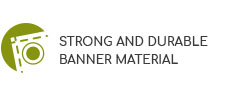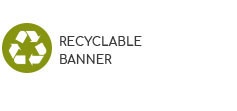 SCHOOL BANNERS
PRINTED BANNERS FOR SCHOOLS, COLLEGES AND NURSERIES
If you're looking for a cost effective, eye-catching way to display important messages in your school, college or nursery, there's no better way than with a printed banner! Our banners are printed onto durable recyclable banner material. Choose how to get your perfect printed banner...
PAY BY CARD OR CHOOSE TO BE INVOICED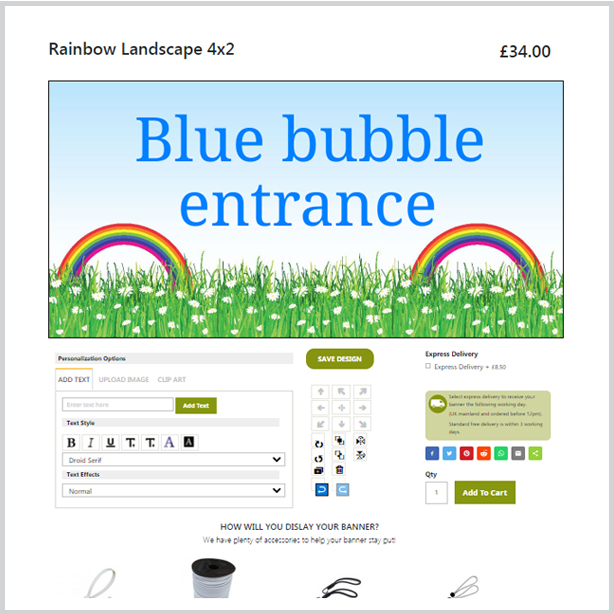 DESIGN YOUR BANNER TODAY!
The online banner designer makes it easy to create your perfect personalised banner in a few easy steps.
There are 10 pre-set sizes to choose from. After choosing you size, you can set the background colour, add your own text and images. By adding your logo and choosing colours and choosing colours, you can make your banner personal to your school, college or nursery.
If you would like a starting point for your banner, why not choose a pre-designed template?
MORE WAYS TO YOUR PERFECT BANNER
We can print any size of banner that you need. If you have a print ready file, you can send this straight to us. Click here for more details about accepted file formats.
We can also design your banner for you. Our design team will transform your ideas into an eye-catching and attractive banner. Click here to tell us what you need...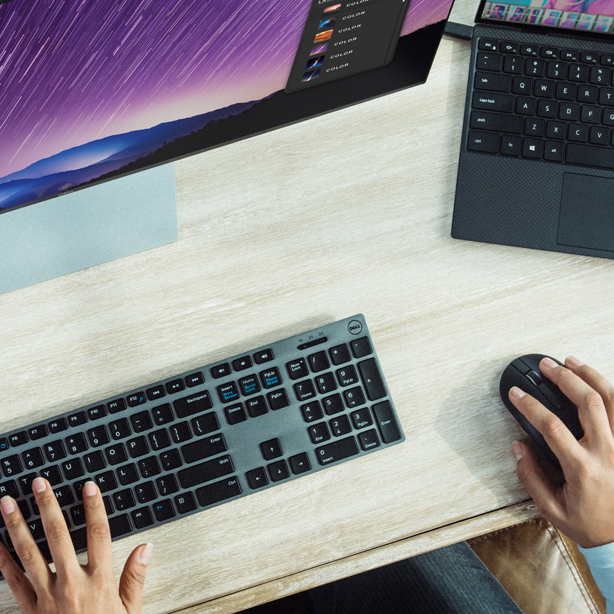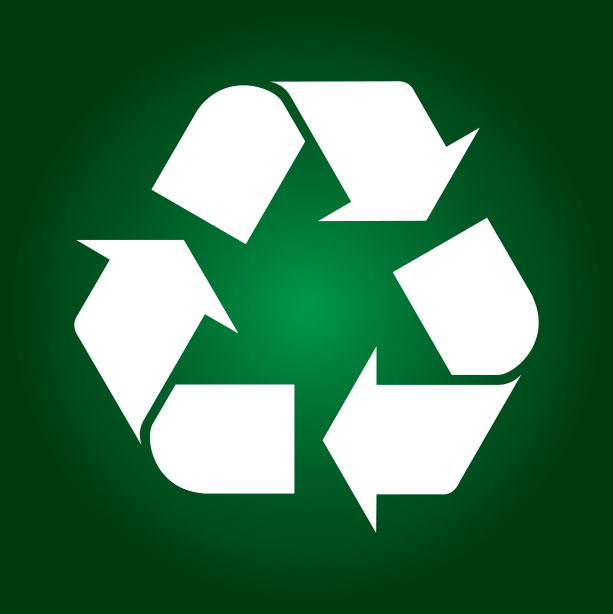 ENVIRONMENTALLY CONSCIOUS
Eco friendly banners from The Banner Hub are exactly that - 100% recyclable and PVC free.
The inks we use to print our eco friendly banners have GREENGUARD Gold certification, meeting some of the world's most rigorous standards for low emissions of volatile organic compounds into the environment.
They're also certified for use indoors in hospital and school environments.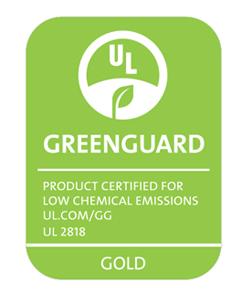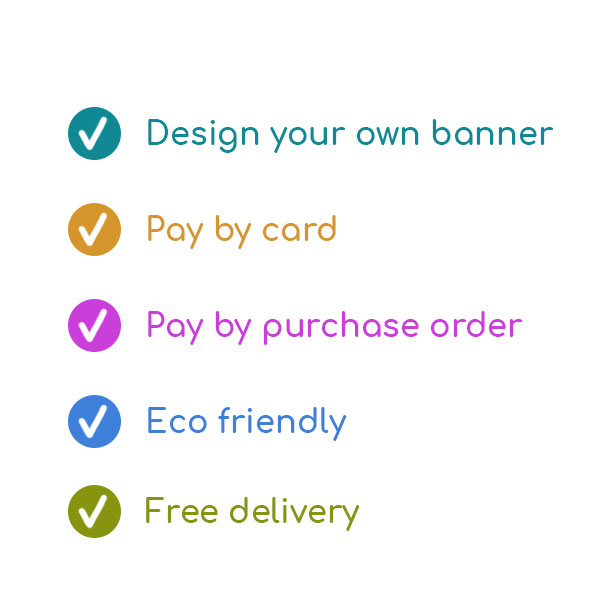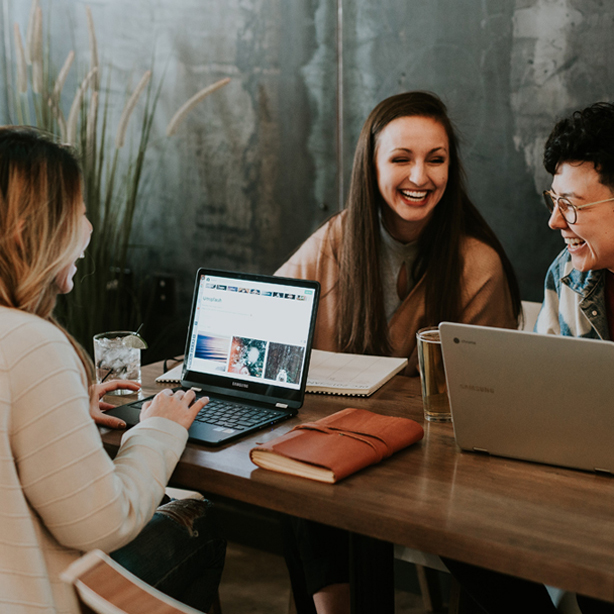 HERE TO HELP
IF YOU HAVE ANY QUESTIONS ABOUT OUR WORKING PRACTICES OR OUR PRODUCTS, PLEASE DROP US A LINE AT sales@thebannerhub.co.uk AND WE'LL BE HAPPY TO HELP
A FEW WAYS TO ORDER
Design online using the banner designer tool
Design online using a pre-designed template
Order a banner and send us your print ready artwork
Yes, If you look after it you can use your school banner year after year.
Eyelets are standard with all our school banners. You can purchase bungee hooks and other banner accessories from our website.
If you look after your school banner you can use it year after year. If it's located in a fixed location and not always in direct sunlight you could expect a life of 3 to 5 years.
If fixed securely its suitable for all weather conditions.
Yes, just contact us with your banner size requirements and we will be happy to help.
Yes, this can be arranged.
For any large order we would happy to quote you.
Yes, we can arrange a phone or video call. We can also arrange a site visit or survey if required.
We have a team of graphic designers on hand to help with any of your artwork requirements