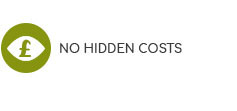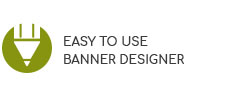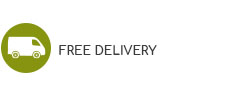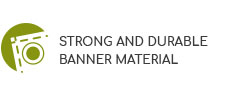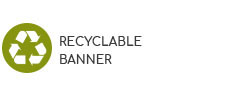 BANNER TEMPLATES FOR EVERY OCCASION
If you would like a personalised banner but are a bit short on time, one of our templates could give you just the start you need. Simply add your own text and images to create your own personalised banner.
*All printed banners and banner stands from The Banner Hub are delivered free to UK mainland addresses and can be delivered on the following working day when ordered before 12pm and on the express service. Standard turnaround is delivery within 3 working days when ordered before 12pm. Click here for further information about deliveries.
FAQ
A. Of course, all you have to do is head over to our Design Service page and we will take the lead.
A. Yes, you can attach any image you like however only jpg/jpeg, png, gif, svg files are allowed.
A. Yes, you can add as many as you like as long as they all fit.
A. No, you won't be able to change the colour of the background. However, if you create a design and order it, you can email us and ask us to change the background colour to the colour of your choice.
A. Yes this is possible, you can create your banner and take a picture of it, send it over to us a we will quote you on a price and redesign the banner for you at the size you require.
A. No, you will have to redo the banner again as we don't supply a copy and paste action.
A. Yes, however as colours look different on every computer, if your banner is colour critical, please make sure to let us know so we can do everything we can to make sure it's the colour you want.
A. The images will not change shapes or colour however depending on how big your banner is they may look a little pixilated but not to worry as we always send a PDF proof for you to view at 100% if we feel the images will turn out like this to make sure you are happy.
A. No, you will have to make sure everything is correct and spelt the correct way before approving the visual of your banner.
A. Yes, if you would like to email us after ordering your banner with the requirements and we will action this.